Dartmouth lottery winner learns through registered letter she won $100,000 in 2Chance contest
Atlantic Lottery goes the extra mile to find Diane Jordan
Moncton (N.B.) – Unanswered email and a disconnected phone didn't stop Atlantic Lottery's Player Loyalty specialist Vanessa Matthews, from tracking down Diane Jordan, the winner of the March 16 $100,000 2Chance promotions draw.
"We tried phone, email, even creeped her on Facebook and couldn't find her," exclaims Vanessa, "so in a final effort, I sent a registered letter!"
The letter was successfully delivered to Diane at her Dartmouth home. Diane read it, thinking she simply had a chance to win the $100,000. The letter urged her to call Atlantic Lottery's Customer Care Centre. She placed the call ─ a bit skeptical ─ but what she heard made her day.
"The lady said 'Congratulations, I'm glad we found you.' She asked me to come to office to fill out the paperwork to get my prize," recalls Diane. "It hasn't really sunk in yet through."
Diane works two jobs, both as a cleaner and a care giver. For now, that is.
"I'm close to retiring and this may make retirement come earlier but I haven't really decided yet," she confirms.
2Chance is a player loyalty program that allows players to submit non-winning and winning Scratch tickets into several draws for prizes. The program has been available for seven years, each year offering a slightly different format and prizing.
During this round, the program awarded 96 prizes worth $300,000 in total. Prizes range from cash to gift cards, and travel to trucks over a four-month period.
The program featured weekly escalating cash draws and held its final draw for $100,000 on March 16 live on Facebook. Diane's ballot beat out more than 2.4 million entries submitted by approximately 30,000 members.
Atlantic Lottery is publicly owned by the four Atlantic provinces – which means that we return 100% of our profits to Atlantic Canada. Interested in finding out more about who we are and what we do? Please visit askaway.ca, find us on Twitter at @al_lottery, or like us on Facebook.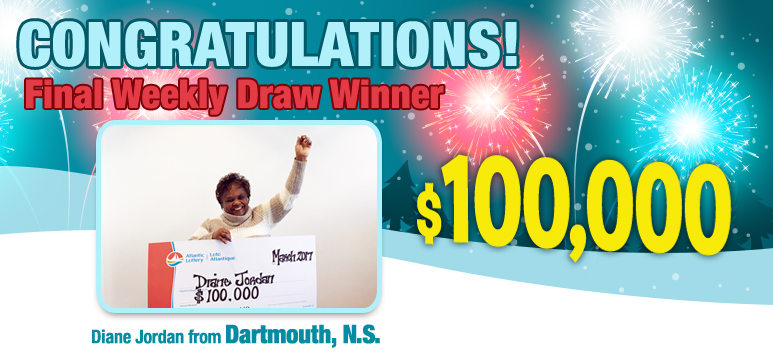 FINAL WEEKLY DRAW WINNER
Diane Jordan from Dartmouth, N.S.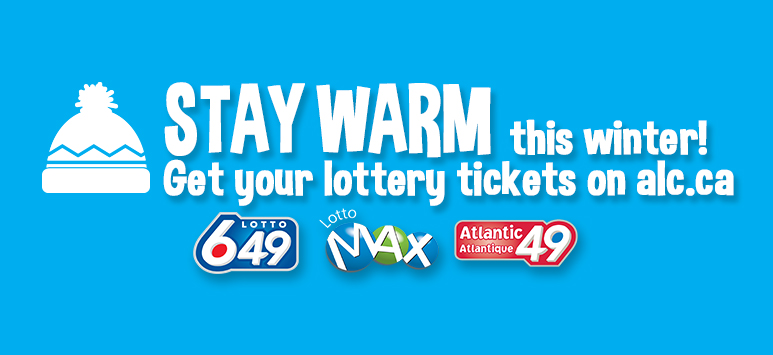 Play @ alc.ca
Thousands of Atlantic Canadians are playing at alc.ca. Here's why!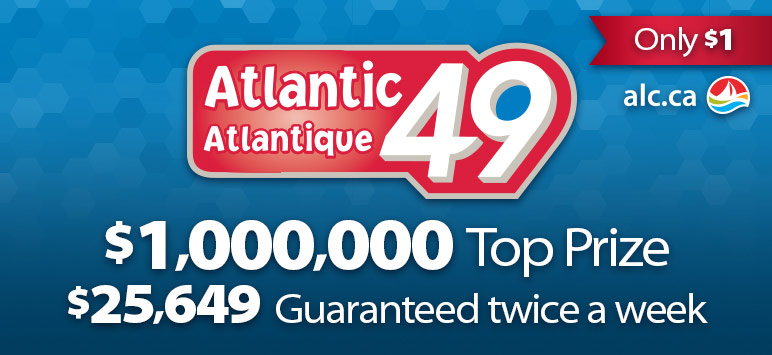 Atlantic 49
Get your Atlantic 49 tickets here!